This year's Central Hudson Region PTA's Annual Legislation Education Breakfast is a joint event with Taconic Region PTA!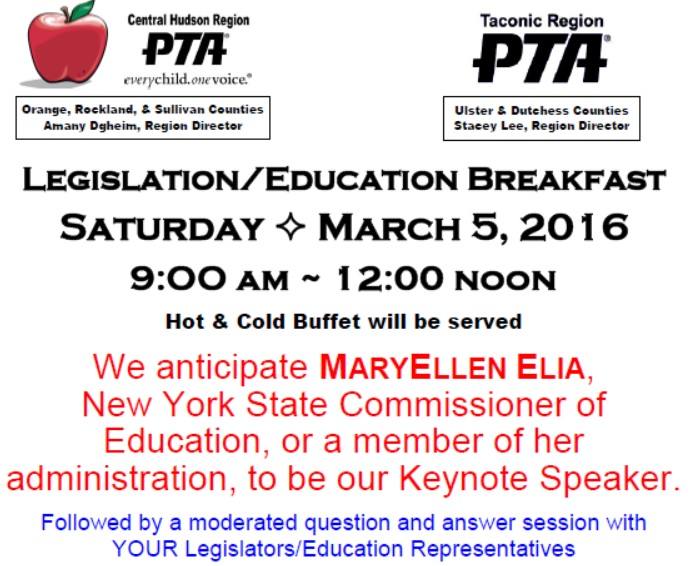 The breakfast will take place on Saturday, March 5th, 9:00 am at Palacio Catering & Conference Center, 1700 Route 17M, Goshen, NY. Legislators from all 5 counties: Rockland, Orange, Sullivan, Ulster and Dutchess, have been invited to participate in a panel discussion, in addition to a high ranking member of the NYS Education Department as keynote speaker.
Please mail in your registration and payment before the deadline of February 20th to assure your reserved spot. All are welcome, so please share with parent members, teachers, school and district administrators and any community members interested to participate in an open discussion regarding the challenges facing public education in NY State.
Students seeking community service credits, or have interest in government classes or clubs are encouraged to attend at a discounted rate of $18 per student.
NOTE:
Registration deadline for Leg/Ed Breakfast is extended to Feb. 26! Click here for the Registration form.
Click here for the Leg/Ed flyer.